THE FUTURE OF MECHANICAL VENTILATORS


AliseO₂ is a CPAP ventilation system that supports the patients' spontaneous breathing by driving an air-oxygen mixture into their airways, thus maintaining a positive pressure during the breathing. This makes possible a major recruitment of lungs' ventilation area, delaying or even eliminating the need to run into invasive mechanical ventilation.
AliseO₂

is coming soon!
Discover

the future

of
Mechanical Ventilators


AliseO₂ envisions a new strategy for non-invasive ventilation support through a closed breathing circuit. AliseO₂ overcomes the CPAP therapy drawbacks in terms of sustainability, high environmental contamination and patient discomfort while keeping the well-established CPAP clinical advantages.

Safety
Preventing the air contamination, AliseO₂ protects the hospital environment and the healthcare professionals.

COMFORT
Reducing noise and airways dryness AliseO₂ solves the problem of patient's refusal of treatment.

SUSTAINABILITY
Limiting the oxygen consumption, AliseO₂ relieves hospital resources demand.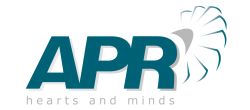 APR is specialized in the design, development and production of fluid dynamic equipment for the aerospace and energy industries, and by leveraging its technical expertise and manufacturing heritage is actively working for the development of electromechanical biomedical devices.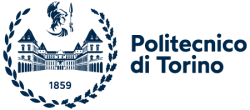 For 160 years POLITO has been one of the most prestigious public institutions in national and international polytechnic culture. In the bioengineering framework, PolitoBIOMed Lab plays a crucial role in bringing the technological innovation near to the patient's bedside.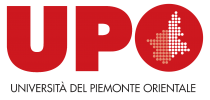 UPO is the only university in eastern Piedmont. In 2014 SIMNOVA has been established as a center of high-level education, research and services in the healthcare scenario. SIMNOVA recurs to simulation methodologies and advanced facilities to enhance the quality of care.
AliseO₂ is the result of the collaboration between PolitoBIOMed Lab - PAsTISs (the Intra-University Research Centre for the development of innovative technological solutions for health & care) based in Turin and
APR

company from Pinerolo, specialized in the design, development and production of fluid dynamic equipment, rotating parts and critical mechanical solutions for the Aerospace industry. The team is supported by the valuable contribution of the anesthetists

Doctors Marco Cavaglià and Carlo Olivieri

.
Fill the form below to contact us, receive more information and updates about our product
APR srl


Via R. Incerti 10, Pinerolo (TO) 10060 - Italy
Phone: 0121.377515
P. Iva: 07481480015
Politecnico di Torino


Corso Duca degli Abruzzi 24, Torino (TO) 10129
P. Iva/C.F: 00518460019
Università del Piemonte Orientale


Rettorato, via Duomo 6, Vercelli (VC) 13100
C.F.: 94021400026
P. Iva: 01943490027